Our graduates can be found working as an actuary or a risk manager in a wide variety of organisations. A lot of our students find a job even before they graduate. And with good reason: our graduates are highly sought after following an excellent training in actuarial science and mathematical finance. We have a full research programme dedicated to the field. So you will gain insight in the latest theories and techniques, to bring with you to your 1st employer.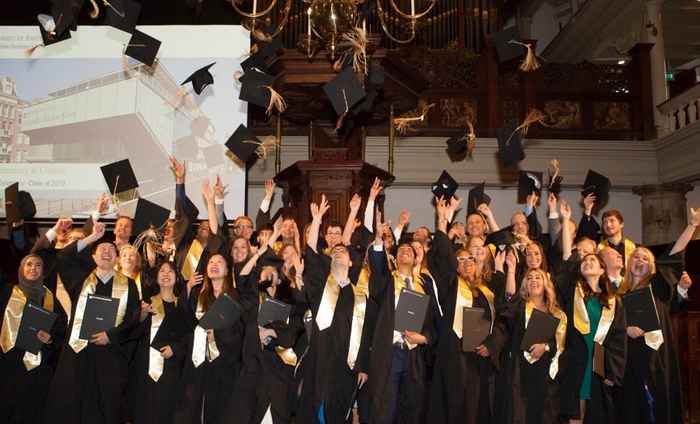 Where do our graduates work?
Our graduates can be found working as an actuary or a risk manager in a wide variety of organisations, including:
insurance companies (ACHMEA, AEGON, NN)
pension funds (APG, PGGM)
large investment and retail banks (ABN AMRO, ING, Goldman Sachs)
consultancy firms (Deloitte, EY, KPMG, PwC)
regulatory authorities (AFM, DNB)
government institutions (ministries)
Career in research
Start off with the Research Master's

Thinking of a career in academia? The best way to prepare yourself is to follow a research Master's programme before you commence with your PhD. The Research Master's programme in Economics, Finance and Econometrics is offered by the Tinbergen Institute. It offers you access to a doctoral programme at the UvA or another university.

Obtain your PhD

We offer thriving English-taught PhD programmes with excellent opportunities if you want to embark on a doctoral thesis following your Master's.
Become a top-level actuary
Many actuaries in the Netherlands are members of the Royal Dutch Actuarial Society (Koninklijk Actuarieel Genootschap) and thus carry the title Actuaris AG, abbreviated as AAG.
If you wish to become a member you are required to take the Postmaster Actuarial Practice Cycle. This postmaster teaches you the professional skills needed to function as an actuary. To be eligible, you must have completed the Bachelor's actuarial courses, as well as a course on Insurance and Pension Law. Further courses in finance, mathematics, statistics, econometrics or actuarial science may also be required.
Alumni network
All graduates have access to our extensive alumni network, with more than 186.000 alumni worldwide. This network enables graduates to find and connect with fellow alumni, students, staff and corporate relations of UvA Economics and Business, in their field of interest and to find new opportunities.
Career preparation during your Master's
Studying at the UvA Economics and Business goes beyond academic learning. Our Career Centre helps you to explore your options, develop skills and connect to companies so you can make your transition to the job market with confidence.
Career journey

We didn't craft a one way programme, but selected essential options in 5 categories. This way you can put together your own career journey. In your own time. At your own pace.

Career preparation activities

In addition to the career knowledge and skills you can develop, UvA Economics and Business, study associations and our corporate partners offer many career preparation activities to support you on your personal career journey. For example:

career coaching
professional skills workshops
network events
personality tests
CV checks

This all helps to increase your employability and confidence about your next step after graduation.
Orientation Year Permit
The Orientation Year permit is a 1-year permit that allows recent international graduates to live and work in the Netherlands without a permit for 1 year.