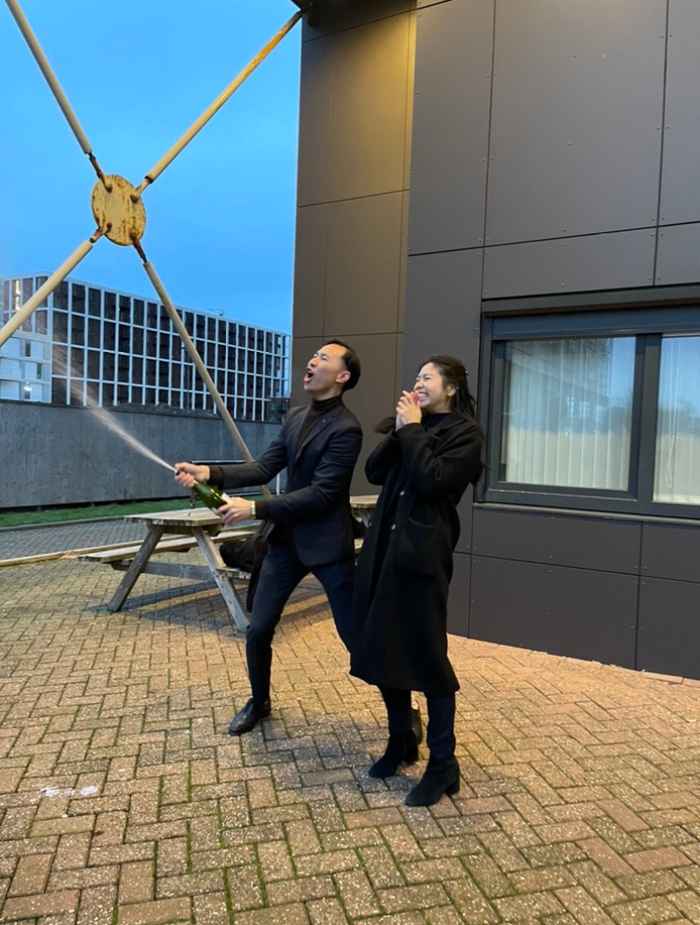 Chong en Teng came up with the 'COVID-19 Opt-Out System'. This is a COVID-19 vaccine system that automatically schedules vaccination appointments at the nearest injection station while still giving people the option of cancelling the appointment. 'Setting the vaccine appointment as the default position means lower transaction costs (time and expense of scheduling an appointment) and less paperwork. This system also sends SMS reminders so that the number of missed and cancelled appointments is also reduced,' explains Chong.
About the Covid Behavioural Challenge
The Covid Behavioural Challenge was organised by the Behavioural Insights Netwerk Nederland (BIN NL) and the Behavior Change Group to collect the best ideas for behavioural issues related to COVID measures in the Netherlands. The goal of this challenge was to come up with nudges that could stimulate the population to comply with the measures and encourage vaccination.
Yeewah Chong and David Teng were the winners in the 'Vaccinating against COVID-19'. The other 2 categories were 'Staying home and testing when symptoms appear' and 'Corona and mental health'.