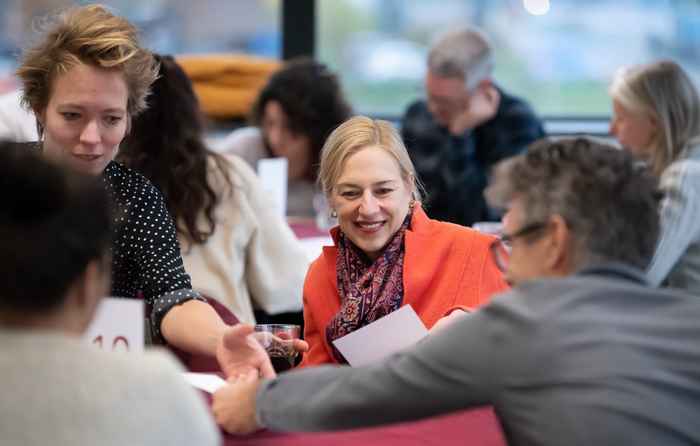 This Year's Theme
Coinciding with the conclusion of COP 28, this year's theme is Strengthening the Impact of Climate Change Research.
Programme Highlights
Opening Address: Rector Peter-Paul Verbeek will open the event.
Climate Research Panorama: New sustainability University Professor André Nollkaemper on strengths and potential of UvA's climate change research.
Project Building Session: A creative session where we will jointly think up new research projects that fit funding opportunities, with external partners including the Johan Cruijff Arena.
Impact Showcase: A spotlight on high-impact climate change projects.
Media Insight: Deputy Editor-in-Chief of NOS News Lucas Waagmeester shares insights into decision-making regarding sustainability research media coverage.
Panel Discussion: Ans Kolk, Gadi Rothenberg, and Annemarie van Wezel discuss what research on international business, sustainable chemistry, and biology can bring for halting climate change.
COP 28 Review: A conversation with Spinoza prize winner Joyeeta Gupta on the outcomes of COP 28 and further steps needed for a just and sustainable world.
Moderator: The event will be moderated by Froukje Janssen.

Closing Drinks: We will round off the event with an assortment of snacks and drinks.
The number of seats is limited, so make sure to book yours in time. You can register here.