Why choose Data Science and Business Analytics at UvA
Excellent career prospects
Data science and analytics are applied in a wide range of business fields. Prepare for a career in one of the most sought-after professions in the world today.
Comprehensive programme
Learn how to design and improve the marketplaces of the future. This MSc offers you the opportunity to build up knowledge and practice with all business areas: marketing, finance, operations management and human resource management.
Solve real business cases
Team-up with your fellow students to find solutions for complex business and organisational issues.
Contribute to companies, businesses, NGOs and other institutions operating in a data-driven society
Learn how to use cutting-edge techniques to influence an organisation's strategic decisions.
UvA's worldwide ranking (top-70)
Earning your MSc at the University of Amsterdam means that you will have studied at one of the best universities in the world. We are one of the few Dutch universities ranked in the global top 100 (QS Rankings and Times Higher Education World University Ranking). UvA Economics and Business operates at the frontline of research in data science and business analytics. You will interact with lecturers who are highly rated for their teaching and researchors and industry experts. They will give you front-row access to the latest theories, tools and practices.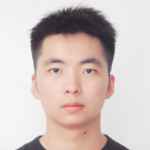 Hi, I'm Jiachen! I'm a Master's student in Data Science and Business Analytics from China. Got questions about studying at the UvA? Get in touch!
Chat with Jiachen
UvA Economics and Business Master's programme in Data Science and Business Analytics
Studying Data Science and Business Analytics?
Take 60 seconds to find out why you should study our Master's in Data Science and Business Analytics.
Unravel and interpret big data
Expect to explore one of the most exciting developments in today's business world. Both academic and business experts will help you develop the right mindset and use the latest techniques to unravel and interpret the vast amounts of data organisations have to deal with today.
Prepare for a career as a data specialist in the economics and business sector.
Acquire deep insight into developments that are revolutionising today's economy.
Become an expert in a new field that taps into the surge of consumer data.
Career prospects
Graduates can be found in a wide range of private and public organisations, such as:
private sector and multinationals, e.g. as a data scientist, data engineer or marketing analyst
financial institutions and banks, e.g. as a financial risk manager, risk analyst or fraud analyst
research departments of large public and private organisations, e.g. as a data analyst or researcher
public agencies and NGOs, e.g. as a data analyst or supply chain manager
consultancy, e.g. as a analytics consultant or business analyst
academia, e.g. as a researcher, data analyst or PhD student
Is the Master's in Data Science and Business Analytics for you?
If you recognise yourself in the following profile, this Master's programme could be the right choice for you.
You have a passion for, and demonstrable knowledge and skills in mathematics, statistics, operational research, econometrics and finance.
You are fluent in English.
You are capable of abstract and analytical thinking.
You are capable of working independently and in groups.
You show initiative.
You have the confidence needed to influence decision makers.